Looking for A New Hair Salon? A Quick Guide for Choosing the Best Hair Salon in Your City
Have you recently moved to a new city? Perhaps you're simply looking for a new hair salon that can better meet your needs? You could simply pick a hair salon based upon its proximity to your home or workplace, but if you truly want to get exceptional results each and every time, you should take the time to select the right salon. Some might venture to say that finding the perfect hair salon is actually harder than finding the perfect significant other! But it doesn't need to be.
What should your first steps be? How do you make your final choice? We've put together this quick guide to help you to choose the best hair salon, to meet your needs.
Word of Mouth
Quite often the best way to find a new trusted hair salon and stylist is through word of mouth. Who knows you better than your family and friends? Your inner circle can prove to be a veritable treasure trove of information when it comes to selecting a new hair salon. Find out where they get their hair cut, coloured and styled. You may even want to ask which stylist gets their hair looking so perfect, so that you can take advantage of their talents for your own locks.
If you've just moved to the area, try asking those you work with or go to school with. People are often quite happy to talk about their stylists. If you spot someone with the perfect look, ask them where they get their hair done. A good stylist will often be in high demand, and be referred to quite often.
Checking Websites and Social Media
The majority of hair salons today will have a website or social media presence. Salons will often share day-to-day images of their salon, their clients and their finished looks. You may also find honest reviews posted on social media, which can help you to make the right decision. Keep in mind that people are often much more likely to feel inspired to leave unhappy reviews than to share each of their positive experiences.
Sites like Word of Mouth can also be quite helpful when you need to narrow down your choices. You can view photos posted and check out the reviews.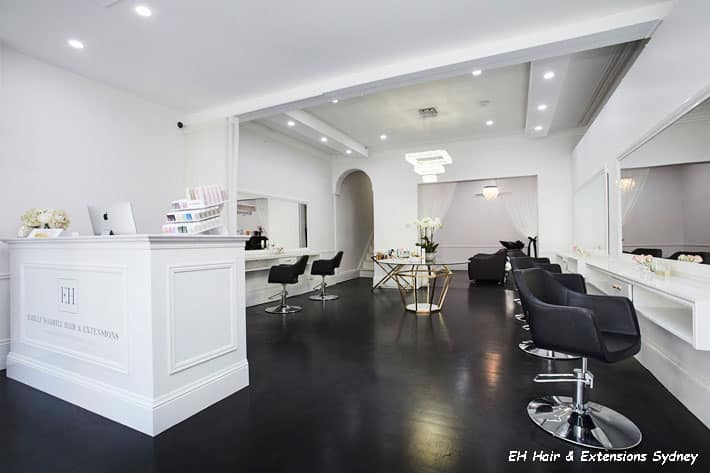 Stick to Searching in Your Area
A good stylist is definitely worth driving a little further out to see. However, it can prove to be disastrous for maintaining your signature look if you need to spend extra time traveling to get your hair needs tended to. But why, you ask? It can be hard enough to book your appointment when you need it. Between salon availability and your busy schedule, it's all too easy to see how you may be tempted to opt for just any salon that's easier to get to. In reality, the best hair salon should be one that you can get to within 30 minutes to an hour.
That said, there's nothing wrong with alternating between two salons that may offer the right types of services that you need.
Pay A Quick Visit
Need a quick trim? Book an appointment with the stylist to see how things go. It's quite difficult to have a trim go awry, but it does afford you the opportunity to see how you like the stylist. You'll also be able to check out the salon. Is it clean? Is it organised? Do you need to wait an extensive period of time for your appointment? Each of these factors is important to consider, particularly when you return for a more extensive hair treatment.
Considering Your Budget
Your hair should be considered an investment, for a number of reasons. But there is also the realistic side of things that should be considered. If you'll be colouring or straightening your hair often, there are maintenance costs to think of. Splurge on your hair and indulge when you are able, but keeping the costs within your budget will help you to keep your hair looking and feeling it's perfect best.
Do They Offer Additional Services?
Before you make your final decision, consider finding out if they offer additional services that might be beneficial to you. Some salons offer manicures and pedicures, while others also offer facials and waxing services. This can be beneficial when you're in a time crunch and don't want to spend your time driving around to different salons.
Be sure to check the full list of services that the salons you're considering offer. Some may not offer beauty services. Some may offer intensive hair mask services, hair extensions and more.
Do You Feel Comfortable? Does the Stylist Listen to You?
It has to be said that it's important you feel comfortable when sitting in the stylist chair. Do you feel like your stylist is attentive to your needs? A good stylist will build a rapport with you, put you at ease and put together a plan to help you achieve your dream hair. If you are going for a new look different from your current style, be sure to go into the appointment armed with inspirational pictures. This will help your stylist to get a good idea as to what it is that you're looking for. Just be aware that your hair results may not look 100% like your inspirational snaps within the first appointment, but on the right path to achieving your dream locks in the near future. Keep the dialogue between you and your stylist open and honest so that you leave your appointment feeling satisfied.
Keep in mind that you can always set out to find a new salon and stylist if you're unhappy with what you're currently working with. Happy hair can equate to a happy person, with great confidence.