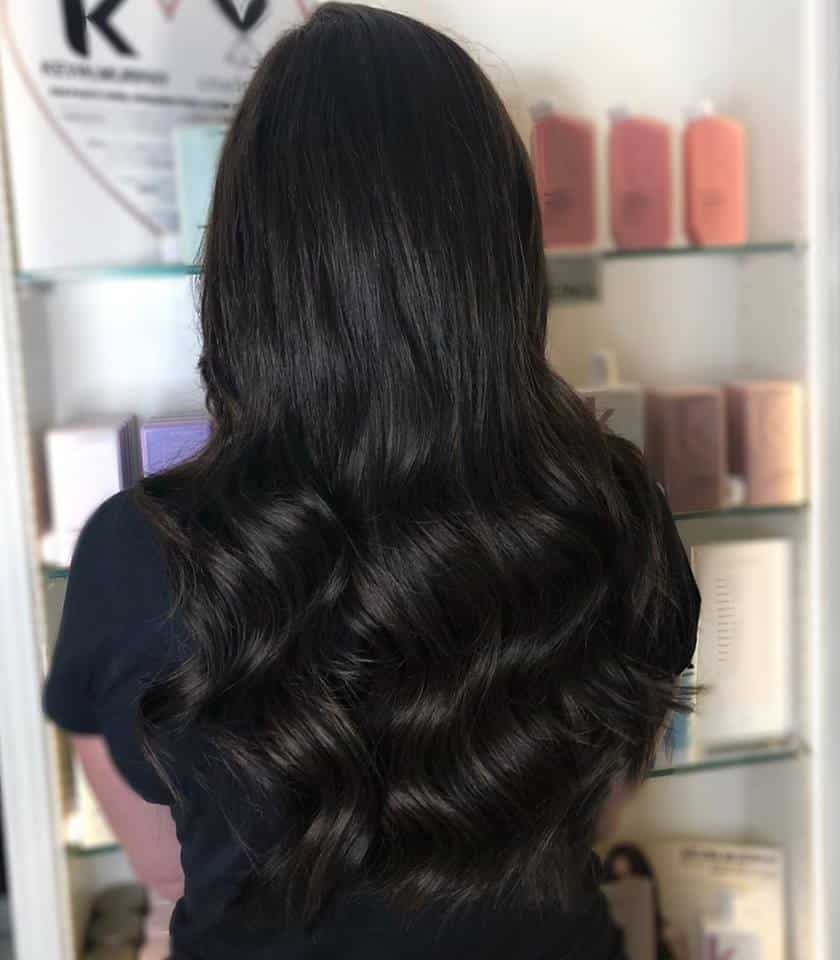 All You Need To Know About Hair Extensions for Short Hair
10th July 2018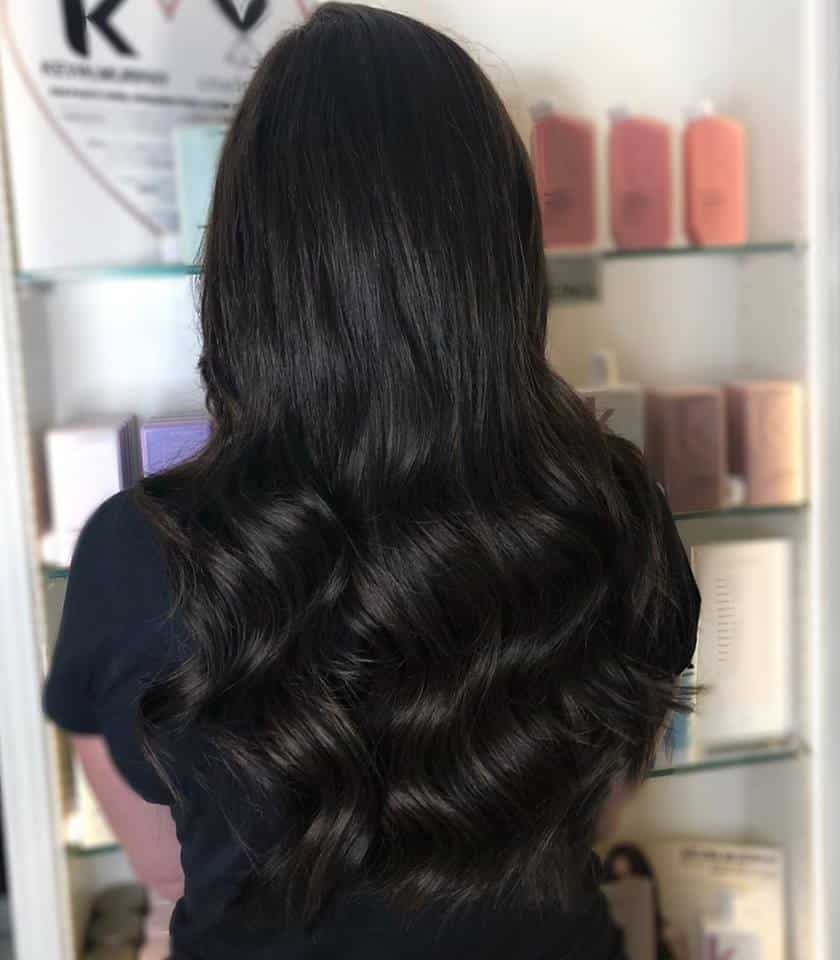 Would you love to have a long and luscious hairstyle but currently have short hair? You always see celebrities flaunting beautifully long hair and the latest trends showcase long shiny locks. We all want to keep up with the latest trends and enjoy the confidence that a new hairstyle brings. So, how can you get long hair if it is already short? Well, the bad news is that it can take years to grow out your hair to a decent length. But, the good news is that using hair extensions for short hair can give you instant length and volume without waiting for several years. By choosing hair extensions, you can create a wide array of stunning styles that will best suit your taste.
Of course, the best thing about Remy hair extensions is that they look natural and not only increase the length of your hair, but they can also create volume and make the hair appear thicker than it actually is. Plus, you can wear them all year round and not just for special occasions. Hair extensions for short hair really are a girl's best friend.
So, let's find out what you need to know when you want hair extensions for short hair!
How long is enough for hair extensions
There has always been the rumour floating around that ladies with short hair cannot enjoy hair extensions. But, this simply is not true anymore! There are lots of hair extension methods that you can consider, as long as your hair is touching your shoulders, or close to that. This will make sure that they can be fitted securely, blend seamlessly and you can enjoy transforming your hairstyle once and for all.
Remy is the best
When you are looking at hair extensions, it is not just the length and colour that you should be concerned about. It is also important to find out more about the quality of the hair extensions.
Synthetic and fake hair will often be cheap to buy, but it does not look natural and often does not last as long as Remy hair.
On the other hand, Remy hair extensions are a fantastic investment that will give you the natural and long full style that you have been dreaming about. Using real hair, they are less prone to tangling and matting, as well as being able to be straightened and curled with hot tools, unlike synthetic hair.
Consider tape hair extensions for short hair
Of course, while there are lots of different hair extension methods that you can use, it is recommended to choose tape hair extensions for short hair. This is using around one-inch-wide wefts of hair and attaching them section by section to create the length and volume that you desire.
People love tape hair extensions because they are lightweight and comfortable to wear, so you will forget they are even in and they are inconspicuous. Plus, the tape causes little to no damage to your natural hair with the right care and maintenance, allowing it to grow in the meantime.
Hair extension maintenance
While it is simple to have hair extensions fitted by a professional, there are some simple maintenance tips you should follow if you want the hair to stay looking beautiful all year round. If you straighten or curl your hair a lot, it is best to use a protectant spray just like you would on your natural hair.
This will make sure the hot temperature does not cause any unnecessary damage or encourage split ends. It is also recommended to use hair extension shampoo and conditioner to keep the Remy hair healthy.
We all know that quality Remy hair extensions for short hair can be expensive, so it will pay in the long run to look after them properly.
FAQs
What is the required hair length to wear hair extensions for short hair?
To achieve natural and discreet results, the length of your hair should be at least 4 to 6 inches. This allows your real hair to cover the clips and bonds of your extensions. It also ensures that your hair extensions will be secured properly.
Which hair extensions will best work for me?
Of course, this will depend on your taste and lifestyle. For example, if you are physically active, it would be best if you choose temporary extensions. This allows you to easily remove them for the duration of your activities and clip them back after. If you like long, voluminous hair for longer periods, permanent hair extensions might be right for you.
How long will my hair extensions last?
The lifespan of your hair extensions will depend on several factors such as:
• How well you care for your hair extensions
• Products you use on your hair extensions
• Type of your hair extensions
Human hair extensions can last 3 to 6 months. On the other hand, synthetic hair extensions can last 1 to 2 months. If cared for properly, your hair extensions can last anywhere from 3 months to 1 year.
Can hair extensions damage my hair?
This will depend on the type and method of application of your hair extension, as well as how you care for them afterwards. For example, permanent hair extensions make use of bonds or glues for them to be secured properly. This method can pull your hair and cause damage if not properly maintained. Constant pulling of your hair can also lead to scalp irritation.
Are hair extensions noticeable?
You can wear your hair extensions as long as you want without people noticing that you have them. They are virtually undetectable as long as they are installed properly. Another factor to consider is the colour of your hair extensions. If they blend well with your real hair, you can achieve natural and discreet results.
Can I heat style my hair extensions?
Heat styling is recommended for human hair extensions and some types of synthetic hair extensions. To prevent heat damage, you need to use a conditioning, heat protectant spray. It is best to consult with a professional hairstylist if you want to heat style your extensions. This is because heat may cause the adhesive or bonds of some extensions to melt.
How often should I wash my hair extensions?
To increase the lifespan of your hair extensions, do not wash them every day. Daily washing can dry your extensions and they can become lifeless or dull. To prevent this from happening, we recommend washing your hair no more than 3 times a week.
What products are safe to use on my hair extensions?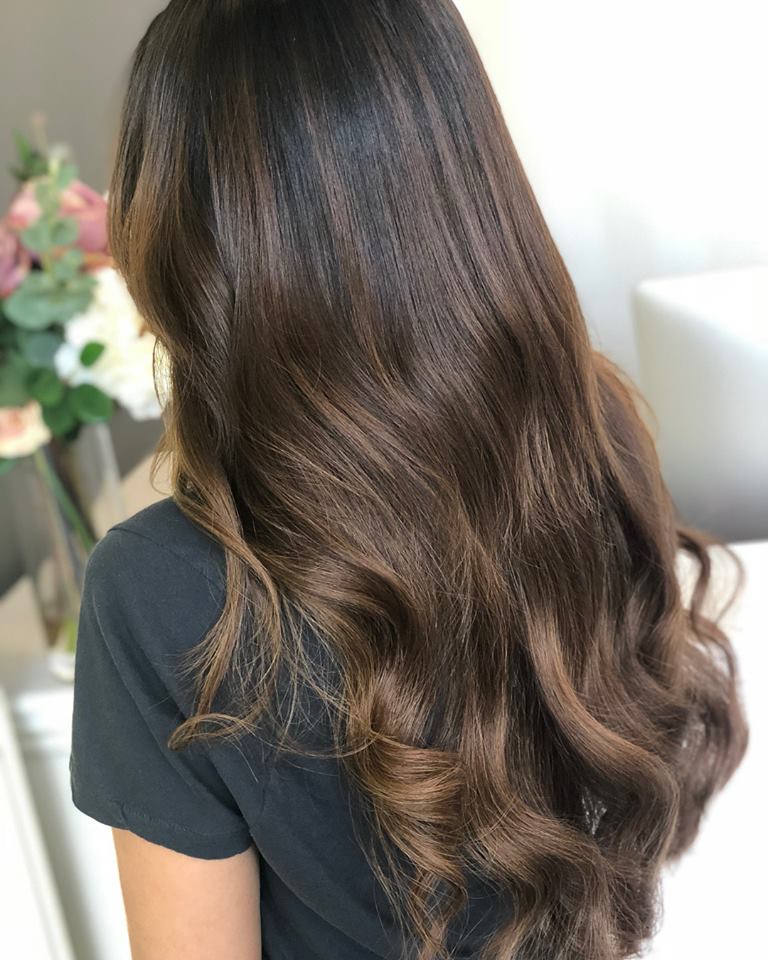 Unlike natural hair, hair extensions do not receive consistent nourishment from the scalp. To maintain healthy and voluminous hair, you need to use the right products. When choosing the best hair products, always opt for products that are free from alcohol, sulphates and proteins to prevent hair dryness and tangling.
Can I apply bleach on my hair extensions?
No, bleaching is harmful and can affect the quality of your hair extensions. In worst cases, it can cause permanent damage to your extensions.
Can I brush my hair extensions?
Yes, you can brush your extensions to prevent tangles. Make sure to use a wide-tooth comb when wet and a boar bristle brush when dry.
Is it okay to sleep with my hair extensions?
Before going to bed, make sure to remove your extensions if they are temporary. This is because the hair strands can get tangled as you move on your bed. It only takes a few seconds to remove your extensions so you should be able to stick with this routine. For permanent extension methods, we recommend securing your hair in a ponytail or braid to prevent tangles overnight.
Can I engage in strenuous activities while wearing my hair extensions?
When doing strenuous activities, it is best to remove your hair extensions. This is because dirt and excessive sweat can dry out your extensions, resulting in tangles. After your activity, take a shower first before wearing your extensions.
Last article update: 20/01/2021