Hair Extensions Brisbane – Visiting EH Hair Salon Is All You Need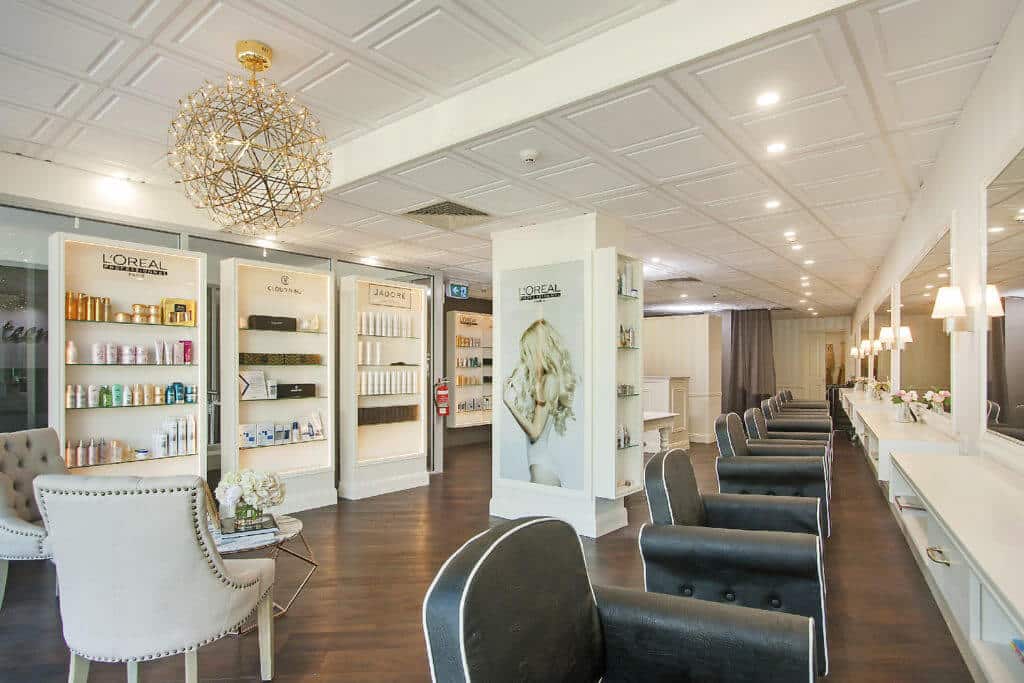 Following the success of our Gold Coast hair salon, and with a large number of clients travelling from Brisbane we decided to expand our hair styling services team and search for the perfect location that would offer a boutique, high end feel whilst still offering our clients the same fantastic prices, hair services and results. After searching through popular areas such as New Farm, Fortitude Valley, and Paddington we landed on the perfect spot to establish a hair salon for our clients.
We opened our hair salon in March 2014 in Teneriffe but quickly grew and after 2 years needed to find a larger space. We found an amazing space in the James Street precinct and decided it was our new home. Our beautiful boutique hair salon in Brisbane is open 5 days per week and offers late night Thursday and Saturday hair services by appointment.
Our Brisbane expert team of hairdressers & hair extensions specialists are able to cater to your every need without distraction or compromise. We are a Platinum level L'oreal Professional hair salon offering all aspects of hairdressing, as well as up-styling, bridal styling for your wedding, and of course our renowned human hair extensions- with our premium Russian extensions and Indian extensions.
The team at all EH Hair & Extensions salons provide only the highest quality of hair services and is carefully selected to ensure you receive the best customer service and leave the hair salon feeling and looking a million dollars.
Wedding Hair Styling Services in Brisbane
Being one of the most memorable days of your life, your wedding is a day for celebration and delight of which we love to make as streamline and stress free as possible. Our wedding group bookings can ensure that you and your bridal party have the hair styling services to look amazing with interest free payments that also minimise monetary stress by being taken care of at a later date make sure you have a wonderful wedding day!
We love to do wedding groups, but remember to book in advance to ensure Your wedding hair styling Brisbane hair salon appointment.
Free Hair Extension Consultation
As part of our hair styling services, we are thrilled to offer skin weft, tape extensions, micro bead, micro bead weft extensions and clip in hair extensions in our Brisbane hair salon. This means we have more options, and can determine which option is best for your hair type, and your lifestyle etc. We are excited to be offering these and the opportunity to determine at your free consultation which method is best for you.
We also offer keratin-straightening treatments, which reduce curl and frizz making them perfect for Brisbane's humid climate.
zipPay Payment Plans
We understand that often when the decision is made to make a change to our personal appearance, we want it now, rather than later. Thanks to our flexible payment plans with finance partner, zipPay, achieving your dream hair is made all the more affordable, with flexibility on repayments, safe and secure transactions and interest-free payment periods. They are available for all Russian hair extension services, colour and maintenance products.
We transcend other hair salons in Brisbane with our superior customer service, extensive range of options and high-quality products and hair styling services to make you look extraordinary.
We look forward to seeing you at our Brisbane hair salon. Try our hair styling services and make a booking today!
[no_elements_holder number_of_columns="two_columns"][no_elements_holder_item background_image="20035″ item_padding="17px" aligment="center" vertical_alignment="middle" animation_name="grow_in" animation_delay="0″ advanced_animations="no"][no_bordered_elements_holder hover_animation="edgt_box_scale_in" border_color="#ffffff" border_width="1″]
[no_google_map custom_map_style="false" google_maps_scroll_wheel="false" address_info_box="no" address1="9 Doggett Street, Fortitude Valley, QLD" map_height="200px"]
[no_elements_holder number_of_columns="one_column"][no_elements_holder_item aligment="left" vertical_alignment="middle" advanced_animations="no"][no_icon_text box_type="normal" icon_pack="font_awesome" fa_icon="fa-map-marker" icon_type="normal" icon_size="fa-lg" icon_animation_hover="no" icon_position="left" icon_margin="2px 0 0 0″ separator="no" text="9 Doggett Street, Fortitude Valley, QLD" custom_icon_size="21″ text_left_padding="28″ shape_size="18″ icon_color="#bbbcb9″ icon_hover_color="#000000″ text_color="#3f3f3e"][/no_elements_holder_item][/no_elements_holder][no_elements_holder number_of_columns="one_column"][no_elements_holder_item aligment="left" vertical_alignment="middle" advanced_animations="no"][no_icon_text box_type="normal" icon_pack="font_awesome" fa_icon="fa-phone" icon_type="normal" icon_size="fa-lg" icon_animation_hover="no" icon_position="left" icon_margin="2px 0 0 0″ separator="no" text="0405 177 514″ custom_icon_size="21″ text_left_padding="28″ shape_size="18″ icon_color="#bbbcb9″ icon_hover_color="#000000″ text_color="#3f3f3e"][/no_elements_holder_item][/no_elements_holder]