5 Tips on How To Keep Your Hair Extensions in Perfect Condition
Have you ever had a set of hair extensions that have not lasted you quite as long as you had hoped or are looking into experiencing extensions for the first time and want to make sure they look and feel beautiful throughout the whole life span of the hair?
Here are some important tips for keeping your hair extensions in perfect condition!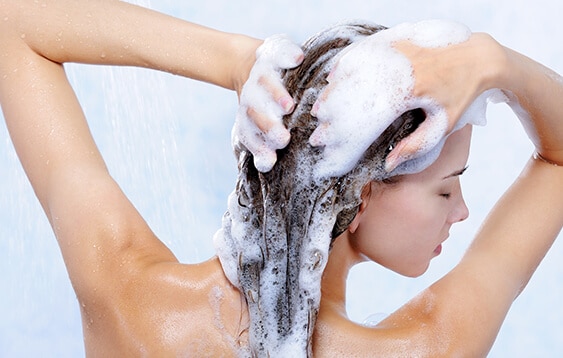 Tip #1
Moisture is key! The more moisture you are applying to your extensions the longer they will last and the healthier they will look. Your extensions do not receive the natural oils and nutrients from your scalp as your natural hair does it is so important you replace those oils with salon quality moisture based products!
Tip #2
Over washing our extensions can lead to breaking down the bonds slightly quicker than expected so reducing the amount of time you wash your hair each week will help keep your extensions lasting longer.
Washing your hair every 3-4 days is great timing as leaving it longer than this can lead to dry ends as we are not using our conditioners and masks as often and over washing will not only lead to breaking down of the bonds (particularly in the micro bead extensions) but will also increase the amount of blow-drying which is also unnecessary heat.
Don't worry though for all those gym junkies, dry shampoo will be your life saver soaking up excess natural oils!
Tip #3
Argan oil is your hairs best friend. Using Argan/Moroccan oil each night before bed is essential for your extensions and will prevent dryness and split ends!
Apply a small amount of oil through the mids and ends of your hair each night (wet or dry hair) brush through for an even application and by morning your extensions will have soaked up any residue and will be perfectly soft and have retained full volume and are ready to style!
Tip #4
An intensive mask treatment to replace your conditioner at least once a week (or every second wash) will dramatically improve the life span of your extensions! After shampooing the roots of your hair thoroughly, squeeze any excess water from your hair (or have a towel near by and partially blot dry your hair).
Apply the treatment from mids to ends – avoiding the roots of your hair – If you have a wide tooth comb this will again help with an even application. Start from the ends of your hair and work your way up when combing for ease and leave the treatment in for at least 5-10 mins or as long as you are in the shower for!
Tip #5
As we all know heat styling plays a huge part in keeping your extensions looking amazing each day and with so many different tools on the market now we really have to be aware of the heat temperatures we are using when we style our hair.
Some tools will let you alter the temperature which is ideally what we want as we can lower the heat when styling our natural hair (particularly for fine hair) and raise it again slightly on the extensions as they are more durable. Heat styling will also help keep your extensions feeling great compared to letting your extensions naturally dry.
Along with this, it is vital you are using a heat protection spray and/or cream which is basically sunscreen for your hair! Imagine going to the beach with no sunscreen for half an hour on a hot day, how burnt your skin would be, it's the same with your hair – spending half an hour or more heat styling your hair with no protection your hair will suffer just as your skin would.
A salon-quality heat protection spray/cream is a must for keeping the perfect look!
Here are our top products
This amazing argan oil is from our extension suppliers J'adore –specifically created for extensions!
A must have intestine mask treatment from L'oreal Professional!
Kevin Murphys heat protection spray –damage manager, the instant heat shield!
Cloud 9 hair straightener-with heat dial!
All these products are of course available in our Sydney, Brisbane, Gold Coast or Melbourne hair salons.